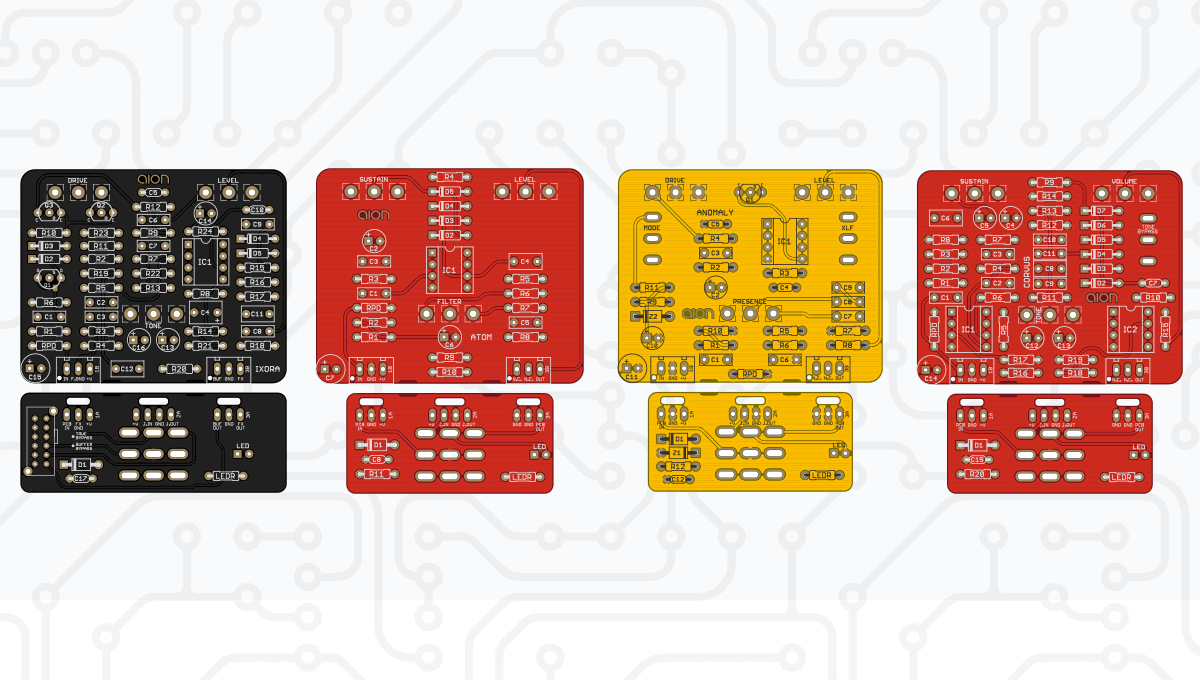 Four new projects releasing today, including two brand-new traces
Today we've got four new projects for you to check out. The first two are brand-new traces, accompanied by tracing journals documenting the process and describing the circuit in greater depth. Along with these, we also have one of Dan Coggins' first circuit designs dating back to 1993, and an updated version of the Corvus, based on the EHX op-amp Big Muff Pi from 1978.
---
Ixora – Dinosaural OPA-101
An updated version of the Tube Bender, handbuilt in extremely small quantities from 2012 to 2016.
View Project → Tracing Journal →
---
Anomaly – Crowther Hot Cake
One of the original boutique overdrive/distortion pedals from the 1970s, based on a new trace of the 2008 revision that includes XLF and Bluesberry modes.
View Project → Tracing Journal →
---
Atom – ETI Fuzztone
A simple yet effective drive circuit originally designed by Dan Coggins of Lovetone and Dinosaural as a DIY project for Electronics Today Magazine.
---
Corvus – EHX Op-Amp Big Muff
A re-release of the classic EHX circuit, updated for the new 125B format.