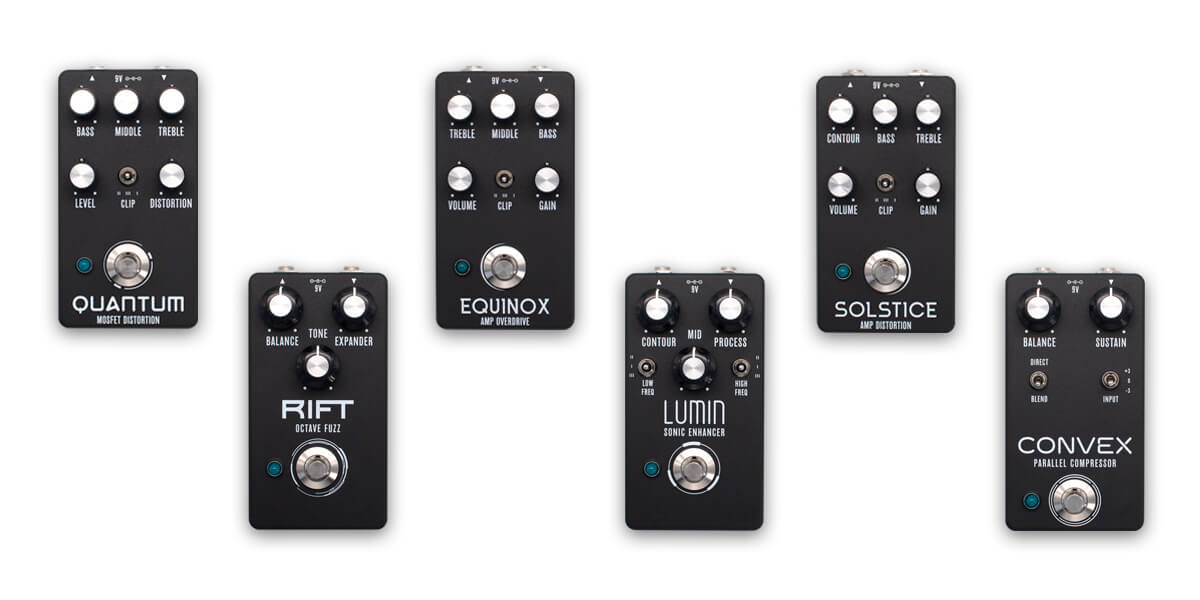 Six new kits now available: Mostortion, Superfuzz, Shredmaster and more
Kit day! Six new ones are available now, based on some of our most popular DIY projects.
It's been two years since we released any new kits, and in fact these were all supposed to come out last spring—we've had the enclosures since January 2020. But COVID had two major impacts on Aion FX last year: it interrupted our supply chain for kits, and at the same time it also increased demand for them significantly as people were spending more time doing home-based hobbies. We were having a hard enough time keeping in stock the ones that were already released and couldn't devote any mental energy to expanding the offerings.
Things have leveled out a bit now as we've rearranged things to adjust to the demand—which hasn't dropped at all since last spring. There are still global supply shortages in many industries, and electronics is no exception, but fortunately most of our supply lines are pretty stable as long as we account for extended lead times.
Here are the new kits. As usual, each one features an amazing demo by RJ Ronquillo. Enjoy!
---
Quantum MOSFET Distortion
Based on the Ibanez MT-10 Mostortion, a rare and very expensive low-to-mid-gain overdrive with 3-band EQ that is popular in the Nashville scene.
---
Rift Octave Fuzz
Based on the Univox® Superfuzz, a classic untamed fuzz from the 1970s that adds an octave-up overtone, famous for its use by Pete Townshend of The Who.
---
Solstice Amp Distortion
Based on the Marshall® Shredmaster, a mid-gain amp-like distortion with a 3-band EQ most notably used by Jonny Greenwood of Radiohead and Kevin Shields of My Bloody Valentine.
---
Lumin Sonic Enhancer
Based on the BBE® Sonic Maximizer, a unique tone-shaping tool that allows you to enhance the clarity of your signal by phase-correcting the low, mid and high frequencies separately.
---
Equinox Amp Overdrive
Based on the Marshall® Guv'nor / Drivemaster, a low-to-mid-gain amp-like overdrive with a 3-band EQ.
---
Convex Parallel Compressor
Based on the Dinosaural OTC-201 Opticompressor, an exceptionally rare and unique optical compressor designed by Dan Coggins of Lovetone fame.