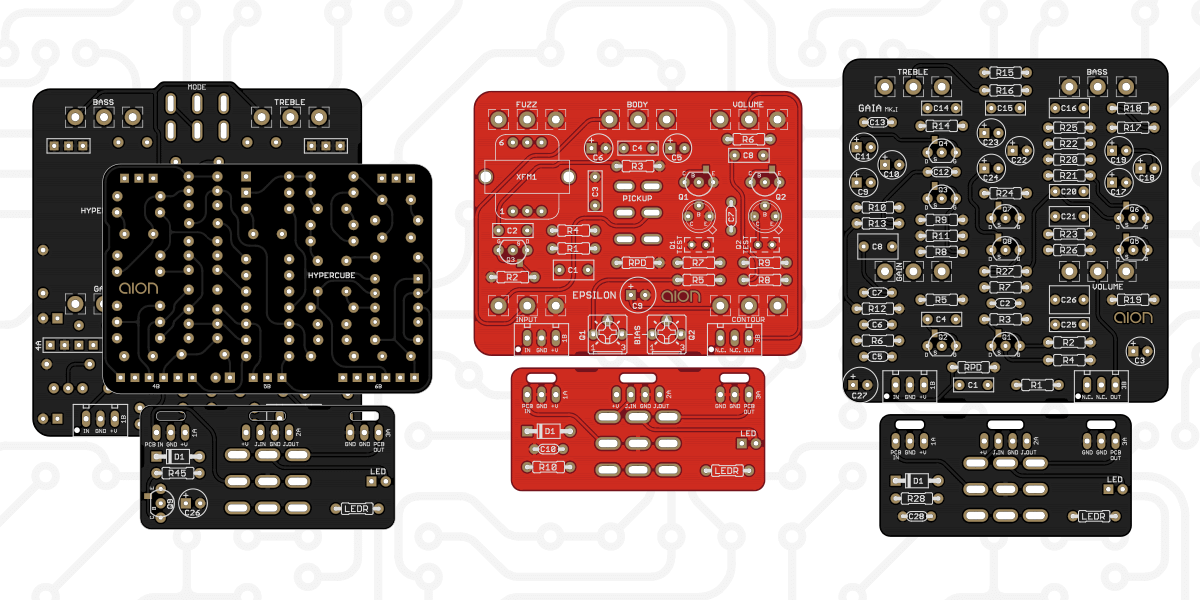 New projects: Hypercube, Epsilon, and Gaia Mk. I
A few new circuits dropping today going into the USA Memorial Day weekend.
Hypercube: BOSS FZ-2 Hyper Fuzz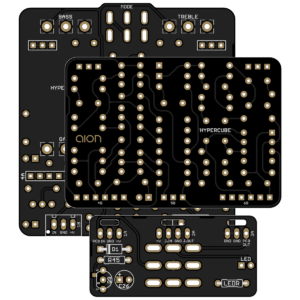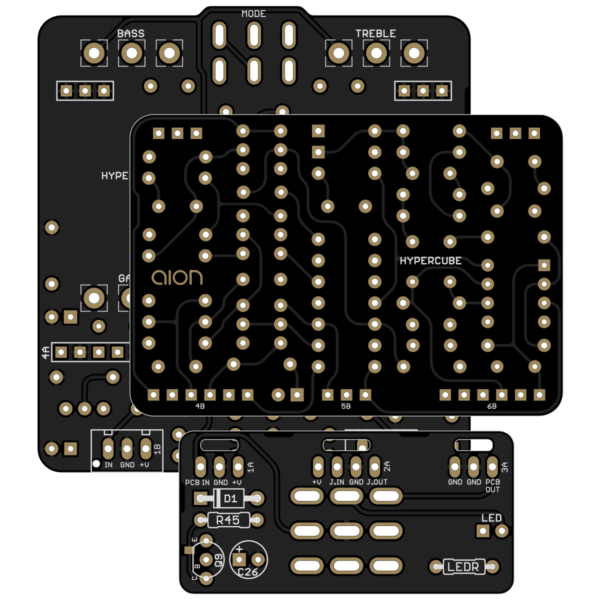 First up: the BOSS® FZ-2 Hyper Fuzz. This is a beast of a circuit, definitely the highest part count of any drive pedal that BOSS has made, and has lately skyrocketed in value due to its rarity and association with Electric Wizard. Under the hood, it's a discrete pseudo-opamp clean boost (as seen in the Blues Driver) driving a Superfuzz, followed by two selectable tone modes and an active two-band tone control.
In other words: way too big for my normal large-format 125B boards. But with only 4 knobs and a switch, it seemed like a 1590BBS would be too sparse. So I spent some time developing a new assembly style that would fit this circuit and others with similar characteristics, and ended up with a two-layer "sandwich" system that uses a secondary PCB mounted on top of the main one. Here's how it looks from the side: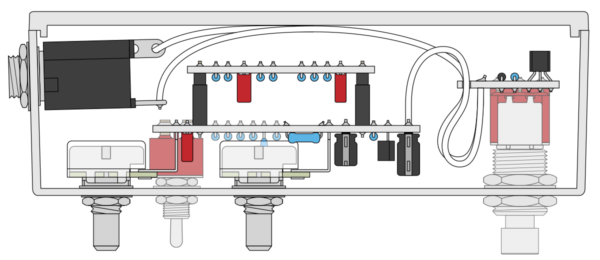 I experimented with this format for the Blueshift several years ago, so it's not exactly brand new, but the important development here is reusability and compatibility with the standard 125B platform used by other Aion FX projects. It fills a very narrow niche to be sure, so there won't be a lot of projects that use this method—but I do have one other design in prototyping already, and I have plans for around five other circuits that will also use it.
Also of note: the build documentation is much more detailed than normal, with a 2-page section showing the assembly process step by step, including illustrations. It's important to understand how everything goes together before starting the build, but after reading the docs it should be very clear.
I'm thrilled with the way this one turned out and excited to have another design tool in the arsenal that will make certain future circuits easier.
---
Gaia Mk. I: Catalinbread CB30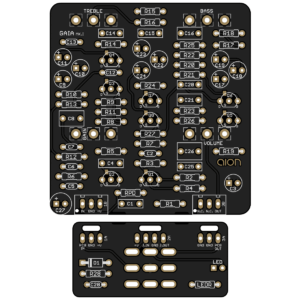 The second of the three projects today is a good old-fashioned trace, but one with a particularly interesting story. The CB30 was released by Catalinbread in 2011 as their take on the Vox AC30 amplifier, and it was traced by the Freestompboxes community within a few months of release.
I decided to get one of my own to verify the trace before releasing my own PCB—but when I opened it up, I found a completely different circuit, much larger than the one that had been traced, with 8 JFETs instead of 5. The PCB was dated 2011 just like the other one, so it seemed that Catalinbread implemented a major revision shortly after the initial release and never mentioned it.
If you're interested, there's a tracing journal entry that tells the whole story, so you can head over there for more. I won't make this post any longer than it needs to be.
---
Epsilon: Silicon Fuzz Face
The last one is a bit less exciting, but it's a killer circuit and it needed to happen.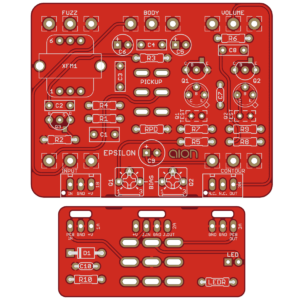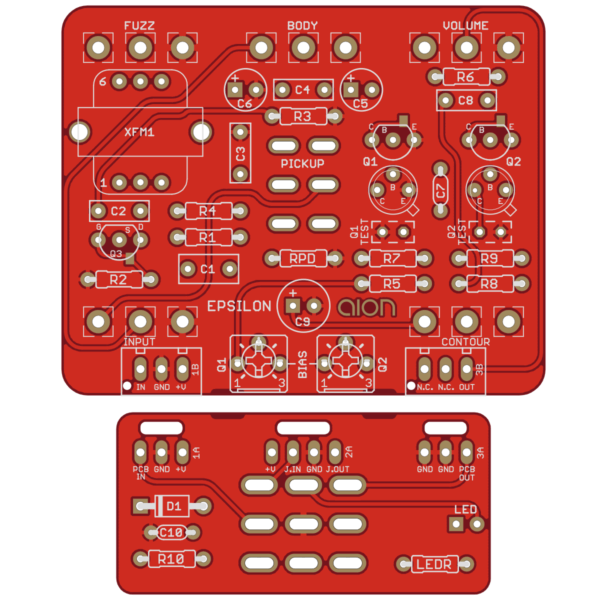 The Proteus and the updated version of the Solaris came out last summer, two versions of the germanium Fuzz Face. The Solaris was a hot-rodded version with three extra controls, while the Proteus was more straightforward and designed to be a less complicated build. But while the legacy version of the Solaris had support for NPN operation, I removed that from the new version in the name of simplicity.
The Epsilon is the third project based on the Fuzz Face, this time tackling the NPN silicon version from 1970. It's got the same hot-rodded controls as the Solaris, but omits the charge pump voltage inverter and has all the polarities flipped to negative ground and NPN. If you've built a germanium Fuzz Face, the silicon one doesn't sound very much alike, but it's a tremendous pedal worthy of its enduring reputation in the DIY community. And it's a really cheap and easy build, too.
---
What's next?
More. And soon. I've been hard at work the past few weeks doing almost nothing but building, testing and writing documentation. I have almost a dozen more projects even more complex, exciting, and different than these three, all verified and finished prototyping. The bottleneck at this point is just the time to write the documentation and get them launched. So watch your inbox! There will be a few more big release days in the coming weeks. They won't come all at once, but it's my goal to have all of them out by August in maybe three or four different batches. It'll be a busy summer for new stuff.