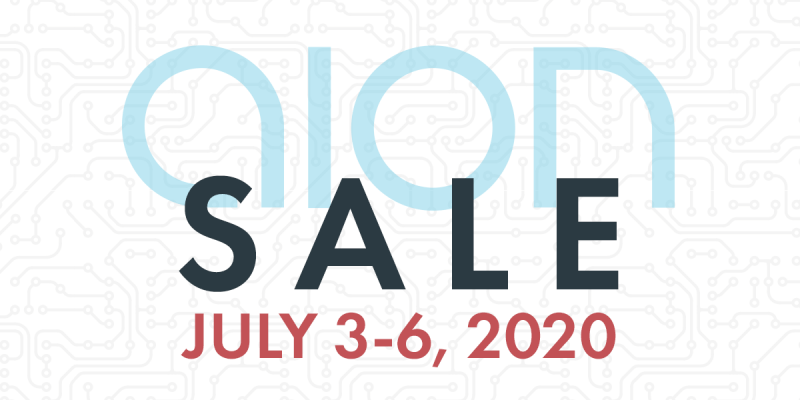 SALE: 20% off all PCBs, plus 8 new (old) projects releasing today
Independence Day Sale
All PCBs are 20% off from now through the end of the day Monday, July 6. No coupon is necessary – the discount will be taken automatically at checkout.
New releases
It's been a busy month! At the beginning of June we launched eight brand new projects including circuits from Runoffgroove, Way Huge and more. We also began offering J201 JFETs pre-soldered to adapters for use in through-hole applications.
Two weeks ago, it was the Redshift Phaser, based on the Blackout Whetstone, a rather large and complicated project along the lines of the L5 Preamp and Blueshift Chorus.
Today, it's an invasion from London of the 1960s and early 70s (plus one Japanese tag-along from 1980). These are all re-releases of existing Aion FX projects, updated to the new 125B format, but with all-new documentation and a few with extra features too.
---
Solaris – Fuzz Face (Deluxe)
A hot-rodded adaptation of the classic fuzz pedal made famous by Jimi Hendrix. New 125B version includes a transformer-based pickup simulator that can be switched on or off as needed.
---
Proteus – Fuzz Face (Standard)
For those who just want the original Fuzz Face circuit without all the modifications, the Proteus is a simplified version of the Solaris. It includes the pickup simulator, but is otherwise identical to the stock circuit.
---
Deimos – Tone Bender Mk. II
The second (and most famous) version of the legendary fuzz pedals from Sola Sound in London that changed the music world forever.
---
Phobos – Tone Bender Mk. III (3-Knob)
The third version of the Tone Bender from Sola Sound, a full redesign that made it less picky about transistors and also included a tone knob.
---
Plasma – Colorsound Overdriver
A reproduction of the Colorsound Overdriver from the early 1970s, a transistor-based boost pedal that featured a two-band tone stack.
---
Nucleus – Colorsound Power Booster
The first version of the Overdriver circuit that ran on 18 volts. This PCB includes an on-board charge pump so you can get the full voltage with a standard 9V supply.
---
Radian – Dallas Rangemaster
A single-transistor germanium circuit designed to add treble and boost the signal into dark amplifiers to improve the amp's drive tone.
---
Prism – Boss FA-1 FET Amplifier
A pedal conversion of the obscure but highly sought-after BOSS® FA-1 FET Amplifier, a boost with a two-band EQ that was most notably used by The Edge of U2.