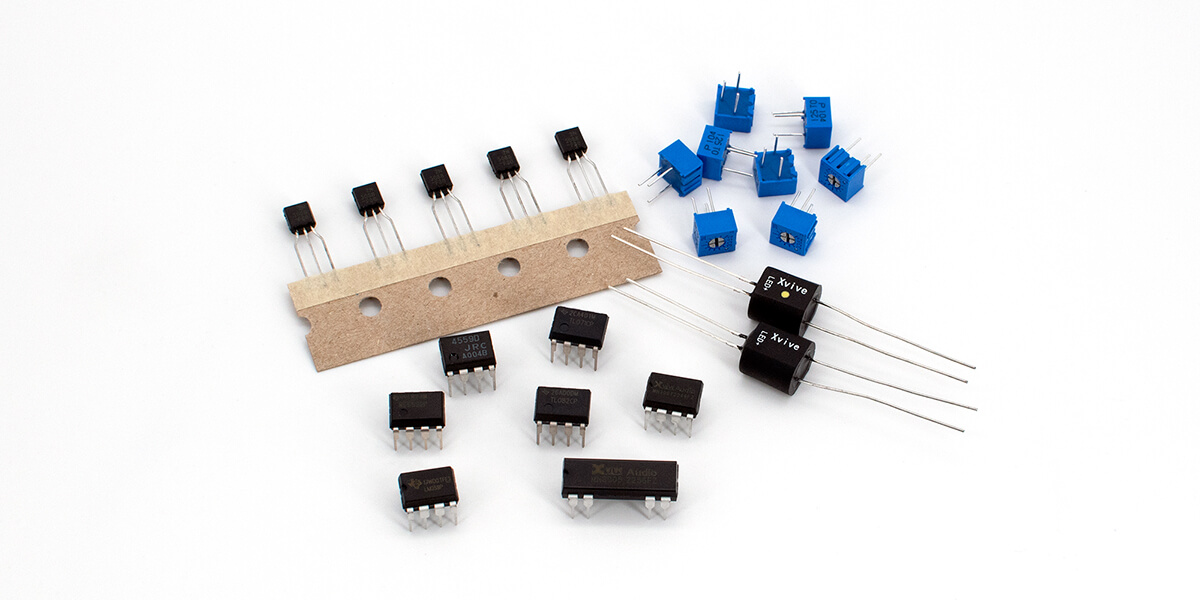 New components: MN3005, MN3007, VTL5C3/5C6, plus new ICs and transistors
We're adding a few new components to our store this weekend.
Nothing ground-breaking, although the Xvive chips in particular have had frequent times of scarcity during the past year, so we're happy to help improve availability for builders. Plus, it ratchets up the pressure for us to finish a few analog delay projects that are currently underway!
Speaking of projects underway: we have a very exciting pair of releases planned for this coming Saturday, 5/20, so keep an eye out. If you follow us on social media you can probably guess what's coming. Yes, we're finally on the home stretch with these—and we've got a few other surprises to go along with them.