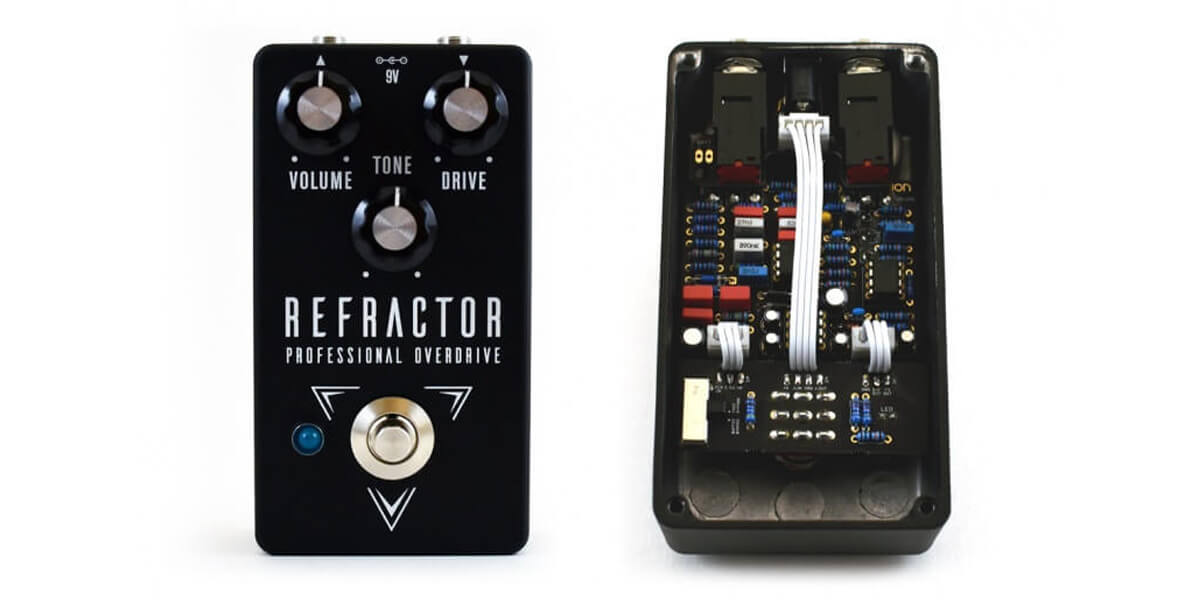 Major announcement: Aion FX is now offering kits
Today's the day. I've been teasing it for the last few months, but it's time for the big announcement:
We're doing kits.

The first one, the Refractor—based on the Klon Centaur and KTR—is available today.
Why now?
There are a few other companies offering pedal kits, and while I've gotten many requests throughout the years, I've dismissed it for a long time, not wanting to embark on something this big unless I felt like I could improve on how it was already being done.
But at the beginning of this year, I started to have some ideas on how guitar pedal kits could be rocketed forward into 2018, taking some inspiration from modern manufacturing methods as well as from other similar DIY communities like the maker movement and Arduino—all while staying fully devoted to the accurate reproduction of vintage analog technology.
I also got a pretty big nudge from the L5 Preamp project that came out a couple years ago. Alongside the PCB, I released an enclosure and nameplate to give people the means to make a really professional-looking pedal. These have been in consistently high demand since I started, with each small run of enclosures selling out usually within an hour or two. So this told me that many DIYers cared about aesthetics, not just the inner workings of the pedal.
So for the past six months, the main thing I have been working on is a master plan for these kits. It required an overhaul of the way I work and the way projects are developed. I said last month that the new 125B platform was the first step toward something big. This is that something. The 125B platform will be shared between the new PCBs and the kits going forward.
I will always offer standalone PCBs of all of my projects. And I'll continue developing new projects at the same pace—or hopefully even faster. All projects will start out as PCB-only, and only my most popular PCBs will be made available as kits. So the PCB-only projects will remain a big part of what Aion FX is about.
What's different about them?
Here are my big ambitions for the kits:
Give anyone the tools to build a professional-quality pedal, something that looks like it came off the shelf at a music store.
Make it easy and straightforward, simplifying some of the most time-consuming or complicated parts of pedal building. It's an exceptionally fun hobby, but it is known for its steep learning curve. It's about time that curve was straightened out a bit.
Use top-quality components throughout—equal to or better than anything you would find in a commercial pedal.
Those are the broad goals. Here are the specifics on how it's done.
Professional enclosures
The enclosures are drilled, powdercoated and printed by Disaster Area Designs in North Carolina.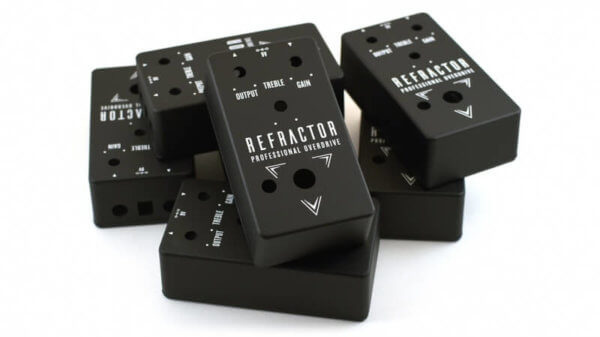 Top-mounted jacks
All kits use top-mounted input, output and DC jacks so they take up the least amount of pedalboard space (even less than a smaller 1590B enclosure with side jacks). They are all PCB-mounted on their own board, separate from the main PCB, for ease of assembly.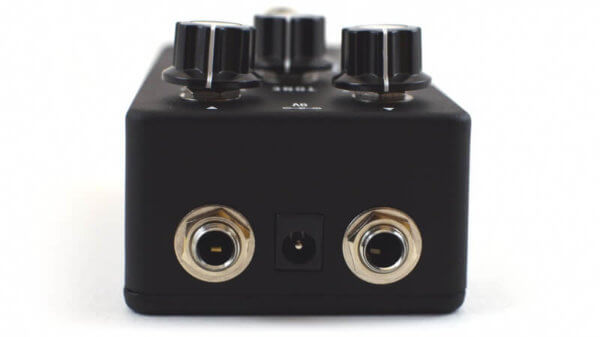 Wire assemblies
You can leave your wire stripper in the toolbox. All kits come with wire assemblies that are already cut to length, so they just need to be soldered to the board and plugged in. This makes wiring simple and foolproof, as well as making it very easy to disassemble the circuit for troubleshooting.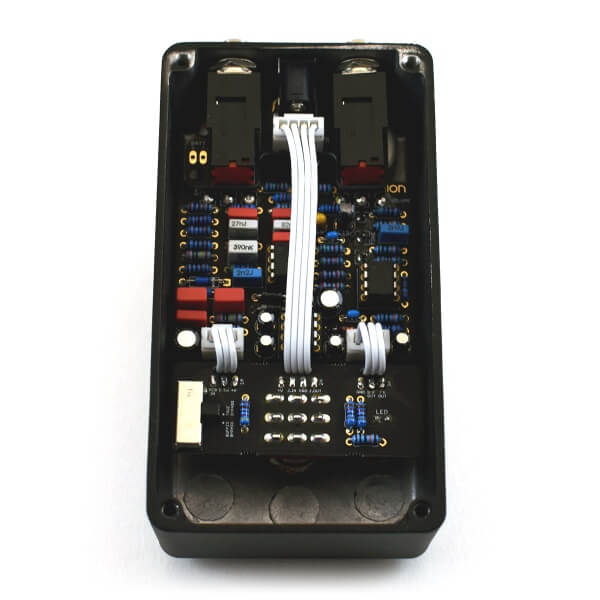 Premium footswitches
I've never seen Taiway 3PDTs used in the DIY pedal scene. They have the longest rated life (50,000 cycles) of any 3PDT footswitch, and they also have much lower actuation force and switch travel than the others. You'll have a hard time going back to the Chinese-made blue boys after using Taiway. They also have gold-plated contacts and solder lugs for maximum conductivity and corrosion resistance. They're the most expensive single part in the kit, but it's worth it.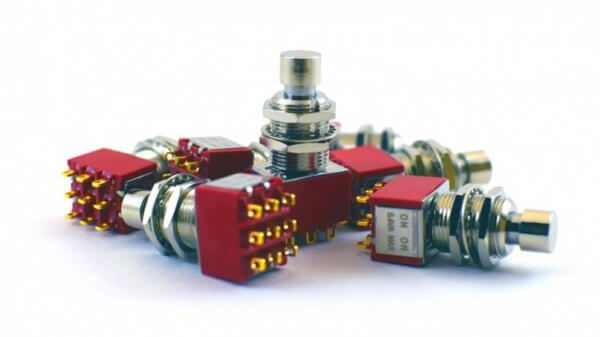 Exclusive footswitch dress nut
I designed these myself and had them custom-manufactured. They're made of nickel-plated brass, so they match most of the rest of the hardware. They serve no functional purpose other than to make your pedal look awesome.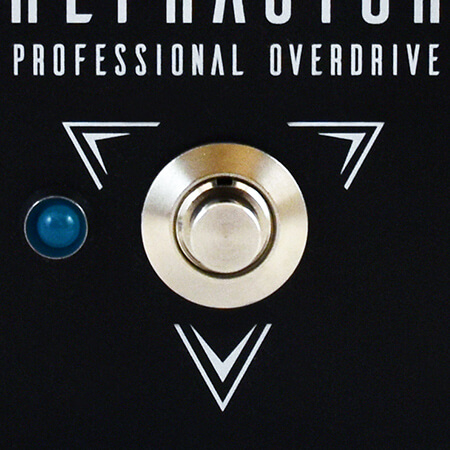 Detailed documentation
With almost 150 illustrations and diagrams, the documentation for the kits is written clearly and thoroughly, with the goal of lowering the barrier to entry for people who are new to the hobby.
I've pored over every last detail, so you don't have to fill in any gaps on your own.
Availability
The initial release is limited to 25. More will follow as soon as I can. There are a lot of new logistical puzzles to solve with these, coordinating orders from several different suppliers and learning where the bottlenecks are, and I also need to be conservative with cash flow as this gets off the ground. But I hope to have things going pretty steadily by the fall to the point where I can maintain availability to meet demand.
Most of my current audience are intermediate-to-experienced builders—people who know what to do with a bare PCB and who are more than capable of sourcing their own parts. Many of you will no doubt pick one up just because it's so unique. But, I anticipate that my main audience is going to be people who don't know about Aion FX yet.
So if you're interested, hurry and grab one—this initial run will go quickly and it'll be a few weeks before I'll have more. But even if this isn't your thing, please help me out by telling others! These kits are perfect for a beginning builder, so if you know someone who has been wanting to get into the hobby but has been intimidated by the prospect of taking the first step, this is a great way to get started. It was designed with them in mind.
I also plan on having several more kits available by that time as well. Here's a preview of what's coming next: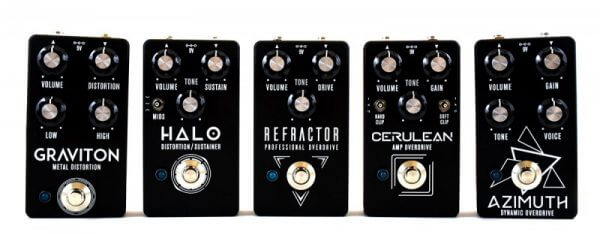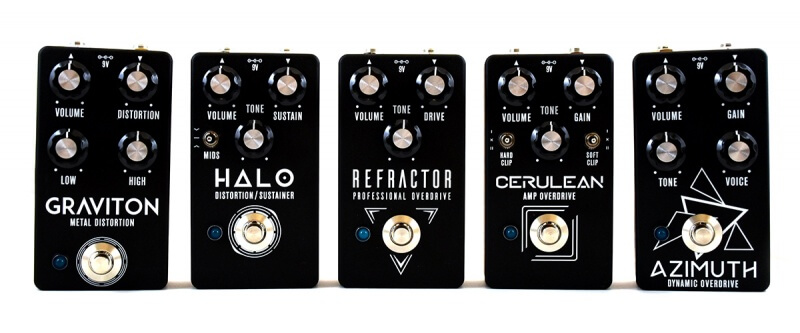 These will be the first five, which you can expect this fall. More will follow in early 2019.
---
Questions
I already have tons of spare parts. Can I buy a kit with only the unique or specialized parts?
Yes! The kits are available in both "Full" and "Lite" versions. If you check out the documentation, it explains the Full and Lite kits and what is included in each. There is a Mouser parts list specifically for the Lite kits to allow easy importing and purchasing of all the missing parts. The Lite kits are a fair amount cheaper, but will still allow you to get the same end result.
Do you ship the kits internationally?
Yes, but international shipping for kits is much more expensive than it is for PCBs. I'm working with Musikding in Germany to get European distribution from the kits which should cut down significantly on international shipping costs, but that's not all in place yet.
Will you offer bare, pre-drilled enclosures with the kits if I want to make my own artwork?
Yes. This will be an option early next year.