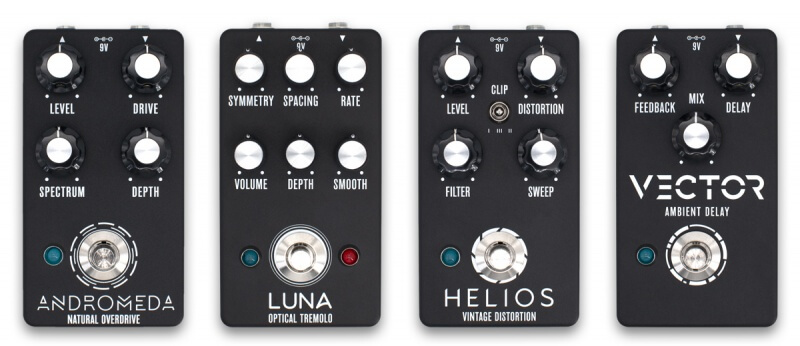 SALE: 20% off all PCBs and 10% off all kits, plus four new kits
Independence Day Sale
PCBs are 20% off and kits are 10% off from now through the end of the day Sunday, July 7. No coupon is necessary – the discount will be taken automatically at checkout.
Four new kits
Four new kits are launching today!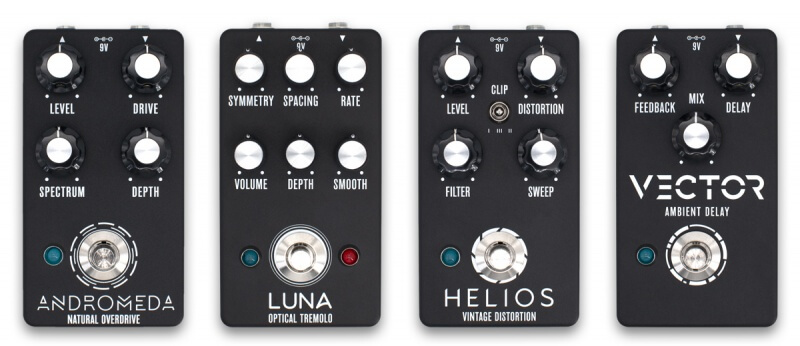 Each of these kits has a demo video to go along with it, courtesy of RJ Ronquillo.
---
Andromeda Natural Overdrive
Based on the Nobels ODR-1. A unique overdrive pedal with a very rich drive tone that earns it a spot on the pedalboards of many Nashville studio musicians. Features an added bass knob to allow the low-end to be dialed back from the original circuit.
---
Helios Vintage Distortion
Based on the Pro Co RAT Distortion. A distortion pedal with a very distinctive and tight mid-to-high-gain character that made it a staple in the rigs of 1980s hard rock bands. Features clipping diode selection and an added Sweep knob to control the low end and thicken the tone.
---
Luna Optical Tremolo
Based on the Tremulus Lune. An all-analog optical tremolo featuring six knobs for fine control over every aspect of the waveform.
---
Vector Ambient Delay
Based on the Mad Professor Deep Blue Delay. With similar frequency bandwidth to a tape unit, this analog-voiced digital delay is a favorite even among analog purists. Features control of delay time, feedback (repeats) and mix (blend).