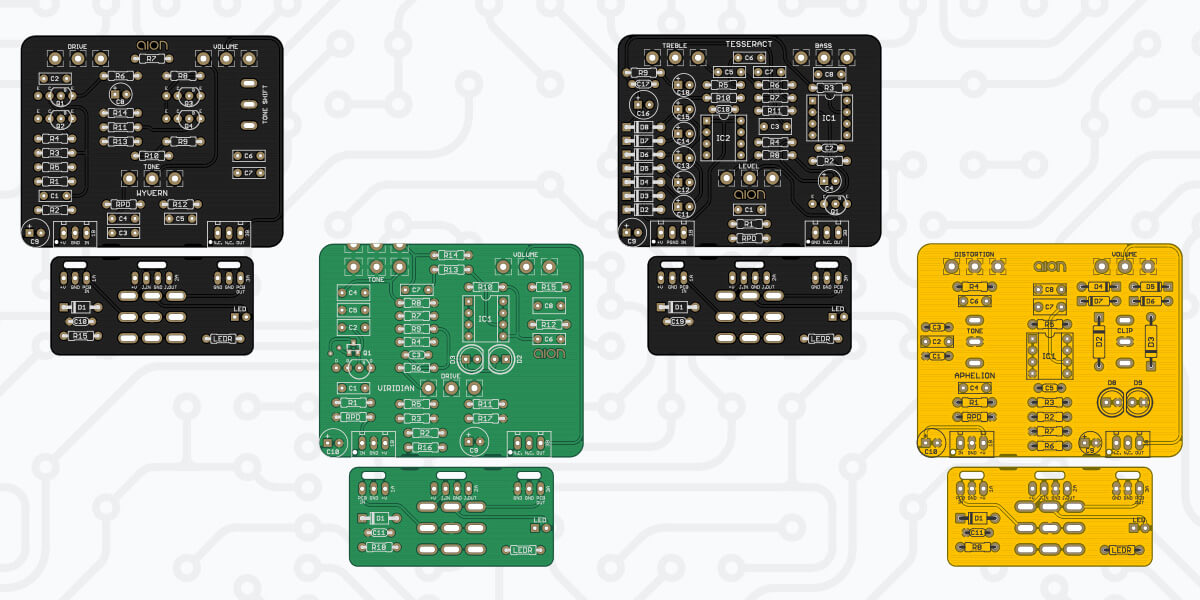 Four new circuits available today, including a brand-new trace of the Dinosaural Tube Bender
Four new circuits are releasing today, including something I'm really excited about: the Dinosaural Tube Bender. There are only 150 of these in existence and we were able to trace one of them. The tracing process is documented here if you're interested in it!
---
Wyvern / Dinosaural Tube Bender
An exceptionally rare and unique drive pedal designed by Dan Coggins of Lovetone fame. This is a brand new trace, and while the circuit was released as a DIY kit by a magazine in 2004, the commercial version is pretty different.
---
Viridian – Mad Professor Little Green Wonder
Originally designed by BJFe before becoming the first BJFe-licensed Mad Professor circuit in 2007. A sort-of Tube Screamer with a lot of twists & turns along the way.
---
Tesseract – TC Electronic Integrated Preamp
A high-voltage preamp with 2-band EQ, most notably used by Meshuggah as the secret sauce in their guitar tone throughout the 1990s. Includes an on-board charge pump to generate 32V from a standard 9V input.
---
Aphelion – MXR Distortion+
A re-release of the classic Distortion+/DOD circuit, updated for the new 125B platform and including extensive documentation on building different variants.