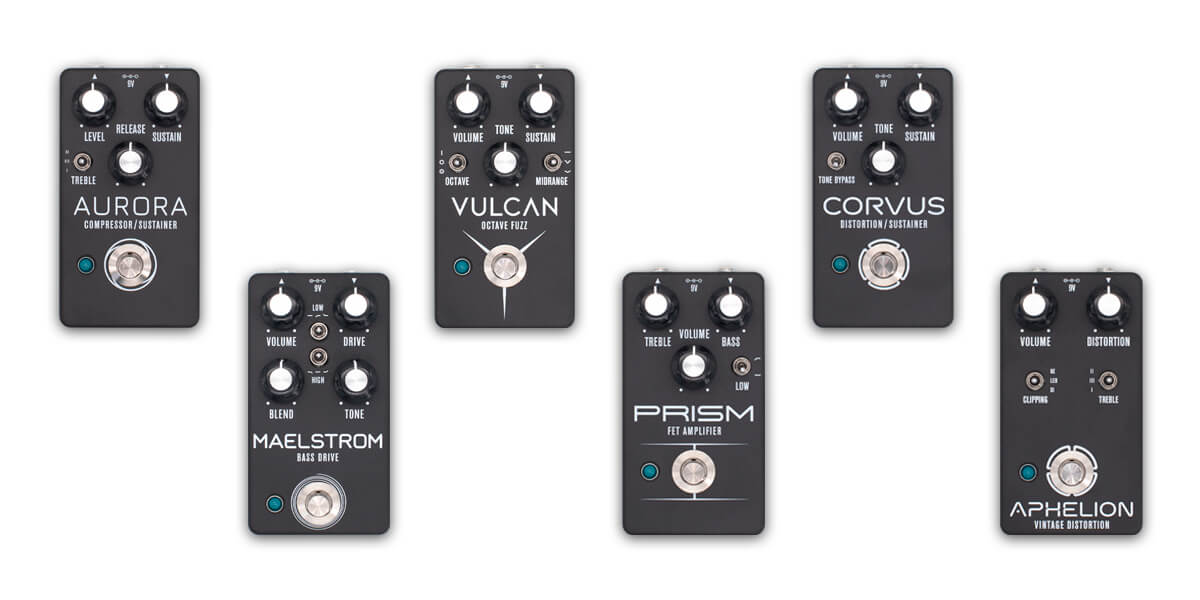 Six new kits releasing today: Darkglass, Ross Comp, Tone Machine and more
Today, six more of our most popular PCB projects are graduating to full kits. They're all themed around the sounds of the '70s, with five of the original circuits actually released during that decade and the sixth (the Darkglass Microtubes) designed to emulate bass tones from that era.
We don't yet have demo videos like we normally do with kit launches, but those should be coming before the end of the year—along with a few more surprises with regard to kits.
---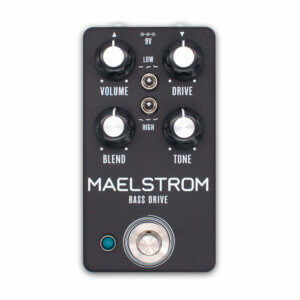 Maelstrom Bass Drive
Based on the Darkglass® Microtubes® B3K, a CMOS-flavored bass overdrive with tones spanning across decades, from vintage warmth to modern bite and aggression.
---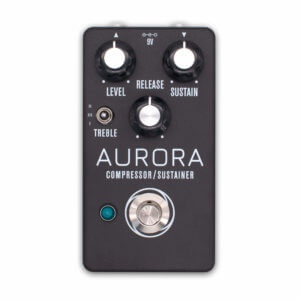 Aurora Compressor/​Sustainer
Based on the MXR Dyna Comp, the original guitar compressor, still a favorite of guitarists after over 50 years. The Aurora makes several improvements to the original circuit as well as adding a few new features.
---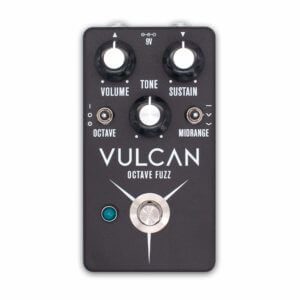 Vulcan Octave Fuzz
Based on the fOXX® Tone Machine, a classic untamed fuzz from the 1970s that adds an octave-up overtone.
---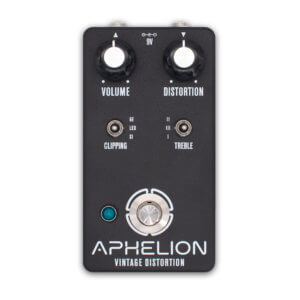 Aphelion Vintage Distortion
Based on the MXR Distortion+, one of the first drive pedals to use an op-amp. A favorite of Yngwie Malmsteen, Thom Yorke and Randy Rhoads among many more.
---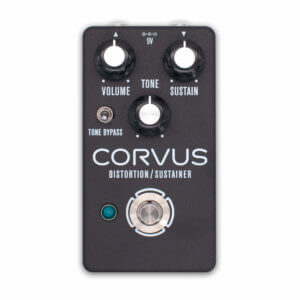 Corvus Distortion/​Sustainer
Based on the 1978 redesign of the classic Big Muff Pi which used op-amps instead of transistors. Famously used by Billy Corgan on the Smashing Pumpkins album Siamese Dream.
---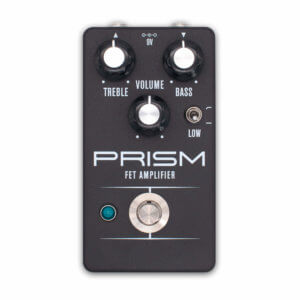 Prism FET Amplifier
A pedal conversion of the BOSS® FA-1 FET Amplifier, an extremely loud and tonally-flexible boost/preamp with a two-band EQ, most notably used by The Edge of U2.