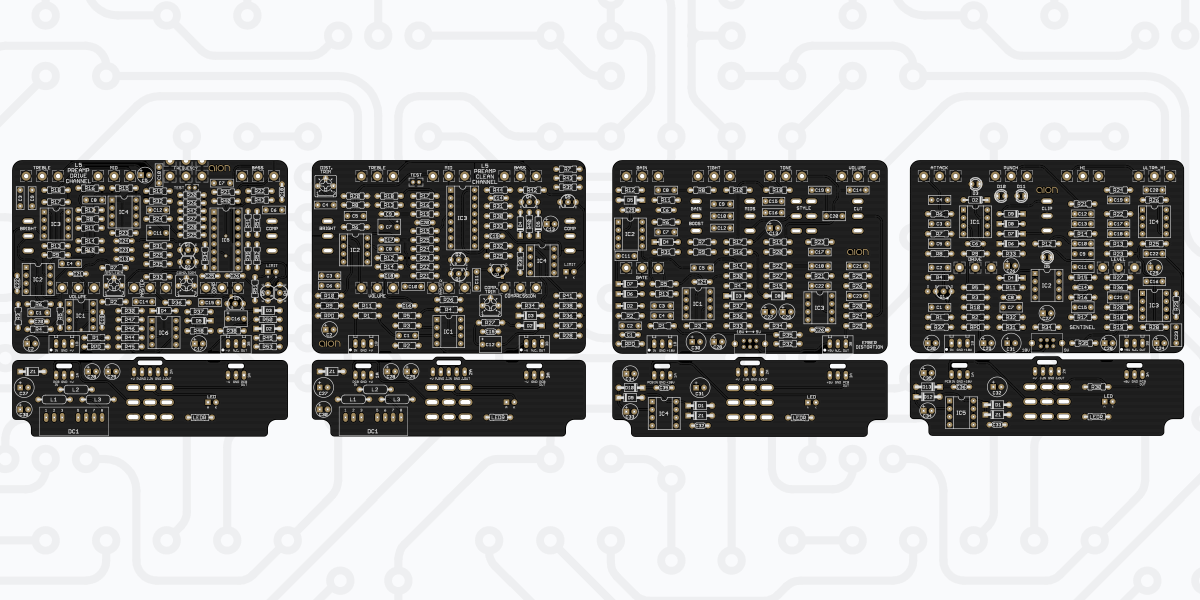 Four new projects releasing today
As part of our Black Friday sale, we've got four new 1590BBS-sized projects launching today. Two of them are adaptations of the Lab Series® L5 preamp, isolating each channel as a standalone circuit. Then we've got two metal distortions: one old (the Ibanez SM-9 Super Metal) and one new (the Amptweaker Tight Metal).
We're also releasing an updated version of the Cerulean (both the PCB and kit) which are detailed in another post.
---
L5 Preamp Drive Channel
A pedal adaptation of the second channel of the Lab Series® L5 amplifier from the late 1970s, often considered to be the best solid-state amp ever designed.
---
L5 Preamp Clean Channel
Like the L5 Drive, but with the first channel instead of the second. Despite the name, it is more than capable of low to mid-gain overdrive tones.
---
Ember – Amptweaker Tight Metal
A high-gain metal & hard rock distortion pedal by James Brown, formerly of Peavey where he designed Eddie Van Halen's 5150 and Joe Satriani's JSX amps.
---
Sentinel – Ibanez SM-9 Super Metal
One of the earliest distortion pedals designed specifically for metal tones, this effect features cascaded gain stages for a very amp-like topology.