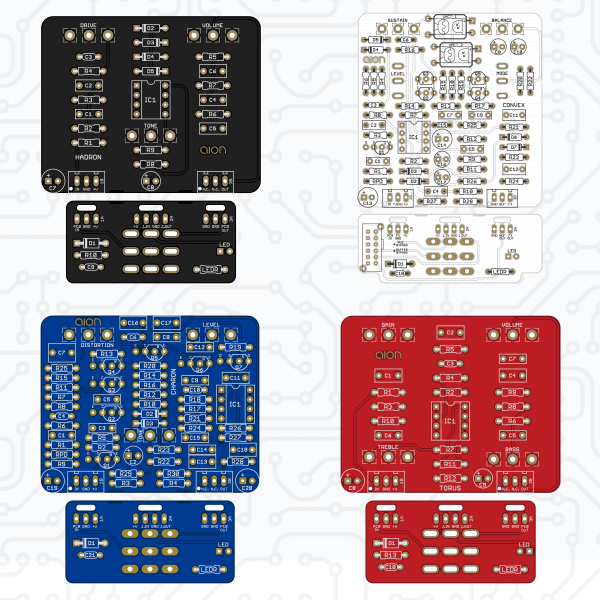 Four new circuits available today, including a brand-new trace!
It's been a few months since the last new project release, but worth the wait. Today, four new circuits are available, including a trace of the Dinosaural OTC-201 Opticompressor. I documented the tracing process if you're into that sort of thing. Otherwise, onto the new projects!
---
Convex / Dinosaural OTC-201 Opticompressor
An exceptionally rare and unique optical compressor designed by Dan Coggins of Lovetone fame. This is a brand new trace, and the circuit doesn't bear much resemblance to anything else out there.
---
Hadron – Lovepedal Eternity
An early entry in the minimalist Tube Screamer category, this was one of the circuits that kicked off the hand-built boutique pedal industry.
---
Charon – Ibanez CR5 Crunchy Rhythm
An under-appreciated Ibanez drive pedal originally marketed toward rhythm guitarists, but versatile enough for a wide range of applications.
---
Torus – Demo Tape Fuzz
A thick fuzz/distortion circuit designed to replicate the low-budget garage tones of an overloaded cassette recorder.