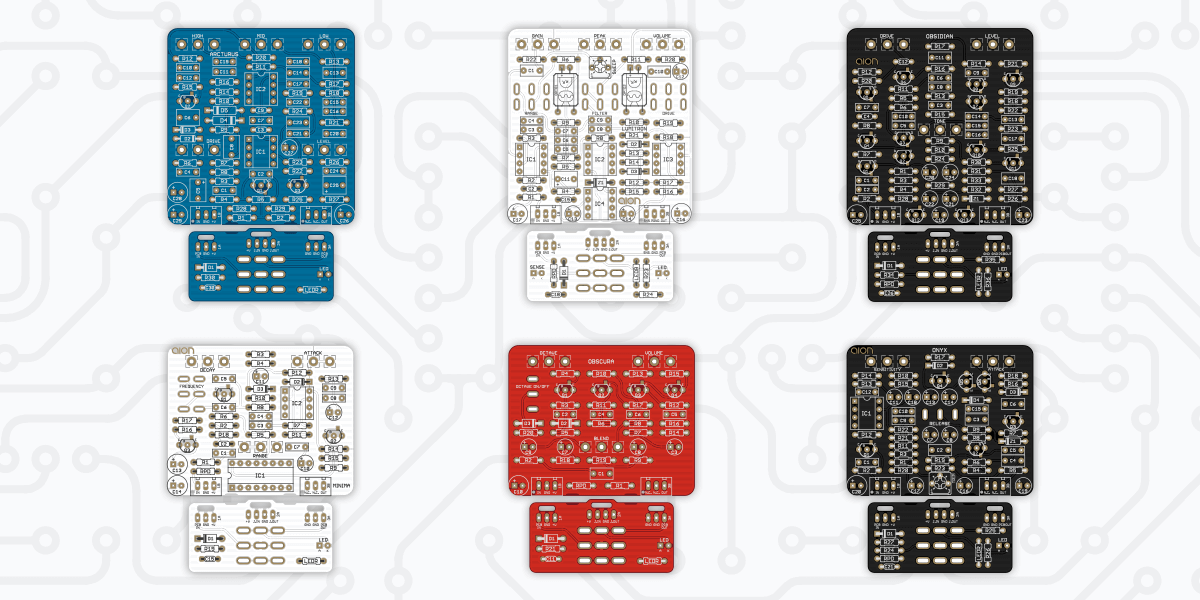 Six new projects: Mu-tron III, Nobels ODR-S, Slow Gear and more
We've got six brand-new projects releasing today!
---
Lumitron – Mu-tron® III
The very first commercial envelope filter effect, first released in 1972.
---
Arcturus – Nobels ODR-S
A variation of the more famous ODR-1 with a full three-band tonestack and germanium diode clipping.
---
Minima – Mu-tron® Micro V
A simplified version of the Mu-tron III envelope filter, originally designed as a lower-cost alternative.
---
Obscura – Prescription Electronics COB
Based on the octave section of the fOXX Tone Machine, this circuit adds a clean blend and a knob to change the character of the octave effect.
---
Obsidian – BOSS® MZ-2 Metalizer
The analog section of an obscure all-in-one digital metal pedal, featuring a JFET circuit very similar to the BD-2 Blues Driver and OD-2 Overdrive.
---
Onyx – BOSS® SG-1 Slow Gear
One of the rarest BOSS effects, it acts as a sort of slow noise gate by gradually fading in the signal when it detects pick attack.