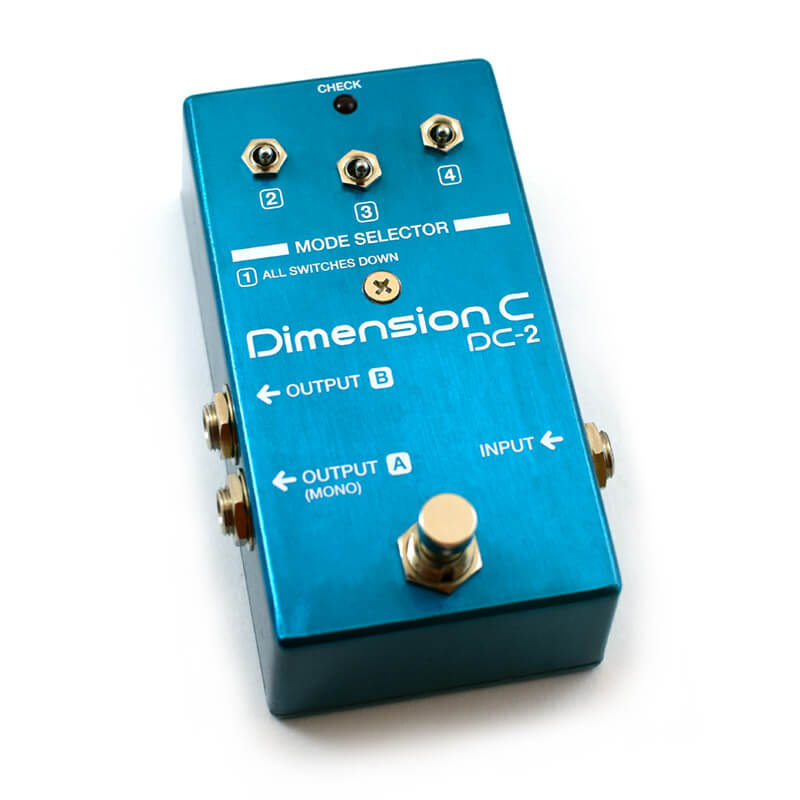 2017 in review, and looking ahead to 2018
As 2017 comes to a close, I wanted to take some time to look back at how things have been going the past year at Aion Electronics, as well as give you a look behind the scenes at what you can expect in the coming year and beyond.
2017 Milestones
Blueshift release
Perhaps the most exciting thing that happened this year was the July release of the Blueshift, my clone of the Boss DC-2 Dimension C. This was by far the fastest-selling new project I've released, which is saying something considering that it is one of the most complex DIY builds available. But many of you rose to the challenge, and I've seen dozens of build reports from people who said it went together beautifully and sounds great.
And best of all, the success of the Blueshift (and the L5 Preamp before it) has made it much more encouraging for me to continue the Pro Collection and I plan to develop other advanced circuits to accompany those two.
Change in employment
In September, I dropped to half-time at my day job so I could devote more time to Aion Electronics. I'm now able to spend 20-25 hours per week doing this, where for the past 5 years it's just been something I fit into my spare time. This is all because of the continued support of the DIY pedal community! I've spent a lot of time the past few weeks planning out big ideas for 2018 and beyond with the knowledge that I will have the time to execute on them.
What's ahead in 2018
Kits!

I'll make more of a formal announcement early next year, but Musikding has already started carrying my kits in Europe. They currently have 9 of them available, but will be adding many more over the coming months.
I'm still evaluating my options for kits in the United States, but that is something I do hope to arrange at some point if I can find the right partner.
Project developments
At the end of last year, I sent out a poll asking people to vote on the circuits they wanted to see most. Here are the top results from that poll as well as my current status on each of them:
Boss HM-2: Layout completed; currently prototyping
Superfuzz: Completed & released
Noise Gate: Circuit design finished, currently designing PCB layout
Guyatone PS-021: Traced original pedal; currently designing PCB layout
Deluxe Big Muff: Layout completed; currently prototyping
Boss CE-2: Circuit design finished; currently designing PCB layout
EHX Small Stone: Researching. I've drawn out the basic schematic but haven't decided on which mods/features to include.
Boss DM-2 Delay: Researching. Schematic is completed like the Small Stone but still some more decisions to be made.
I've also finished the design on about ten more projects that are currently on my desk waiting to be prototyped. As I mentioned in the Black Friday announcement, my goal is to release 25 new projects in 2018. I hope to do releases every month on average, so you'll be hearing a lot more from me this year.
…and a new website
My big initiative for the first half of 2018 is to build a brand new website that fits better with the vision I have for the next few years. There are a couple of specific things that need improvement more than others, such as the projects page (which was originally designed for a max of around 15 projects)—but since I'm a web developer by trade, it's a lot more fun to just start from scratch than just keep patching things up in perpetuity!
Thank you so much for your support over the last five years. I am very excited to see what 2018 has in store!