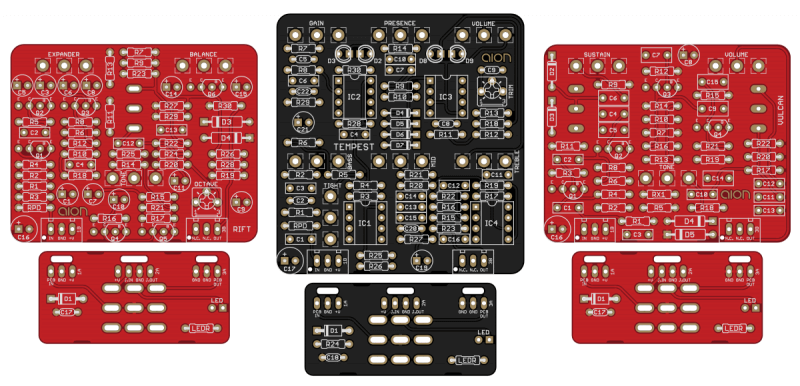 Three new projects for February
A killer amp distortion and a pair of 1970s octave fuzz pedals to kick off your February.
---
Tempest – Friedman BE-OD / Dirty Shirley
A killer amp-like distortion that replicates the tone and feel of the Friedman amplifiers it's based on. This project combines the features of both pedals for a total of 7 knobs.
---
Vulcan – fOXX Tone Machine
An octave fuzz from the 1970s, originally based on the Fender Blender but with a few tweaks. The Vulcan adds a switch to "fix" the tone control so it works better than the original.
---
Rift – Univox Superfuzz
An updated re-release in the new 125B format, this is another classic octave fuzz from the same era as the Tone Machine, but with a much different flavor. Famously used by Pete Townshend.
---
That's it for today, but keep an eye out next week for a (semi) big announcement related to the assembly/wiring system used in the kits.