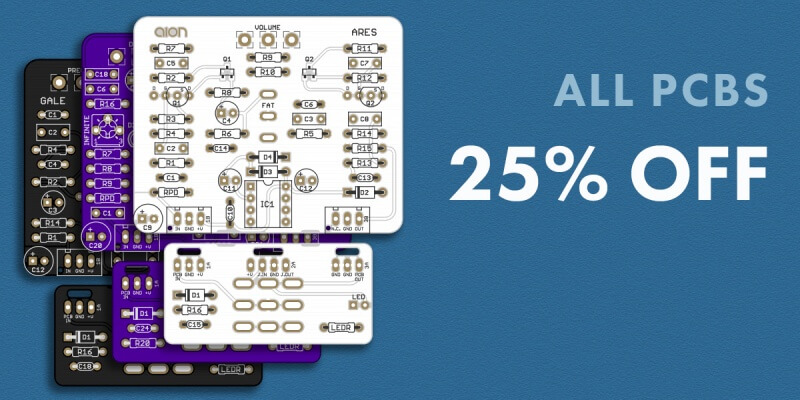 SALE: 25% off all PCBs through Monday, March 23
We've never done a 25% sale before, but with so many people stuck at home for awhile, it's a good time for it. All PCBs are 25% off through Monday, March 23.
Kits are not included in the sale, only PCBs. (Check out the 2020 update in a separate post for more details on the kits.)
Unfortunately I don't have any new releases this time around since PCB fabrication has been delayed the past few months. I've got a lot on the way, but they'll be at least a few more weeks down the road.