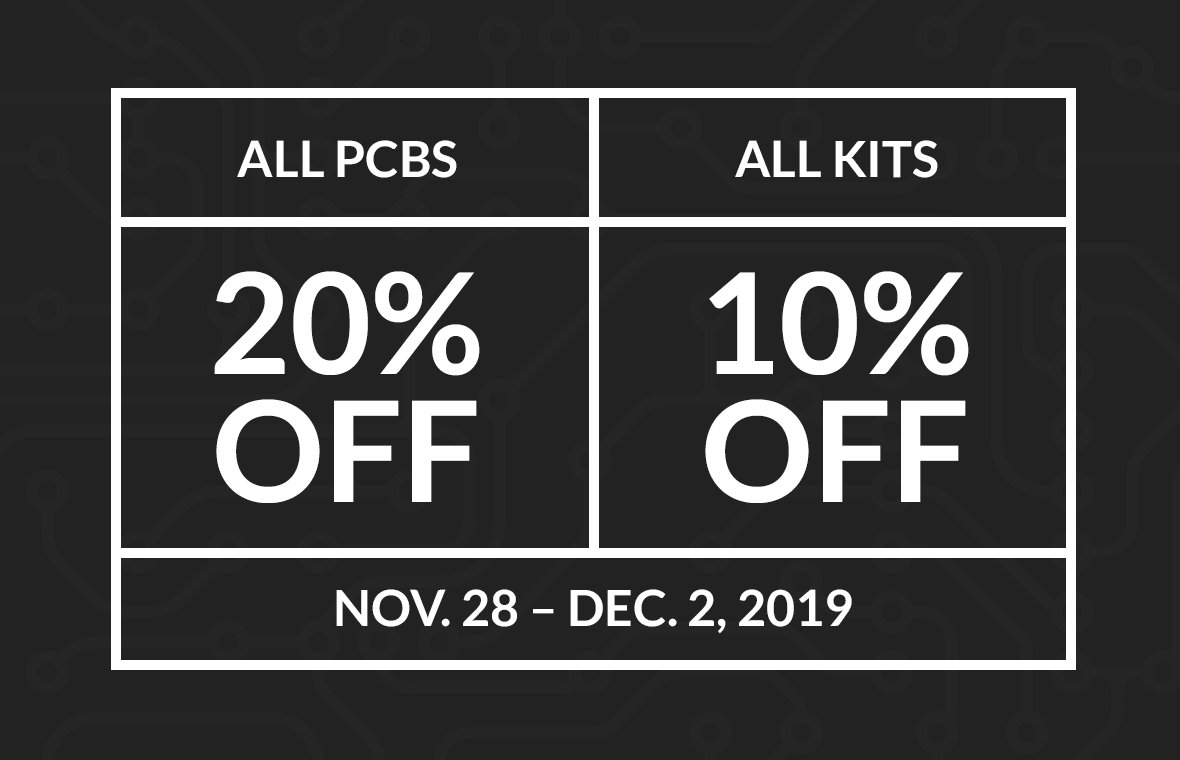 SALE: 20% off all PCBs and 10% off all kits
Black Friday Sale
PCBs are 20% off and kits are 10% off from now through the end of the day Monday, December 2. No coupon is necessary – the discount will be taken automatically at checkout.
In addition, the pre-assembled Refractor (Klon Centaur) pedals are on sale for $149 on Reverb.com.
Three new projects
Three new projects are launching today along with the sale!
---
Antipode – Roland AF-60 Bee Gee
A rough-around-the-edges op-amp fuzz/distortion, best known as the distortion section from the Roland AP-7 Jet Phaser.
---
Constellation – Shin-Ei Companion FY-2
An early silicon fuzz known for its scooped-midrange tone. This adaptation is updated with a switchable volume boost stage as well as a control to dial back the scoop.
---
Hydra – Catalinbread Naga Viper
A silicon adaptation of the classic Dallas Rangemaster circuit with a few hot-rod modifications for added flexibility.