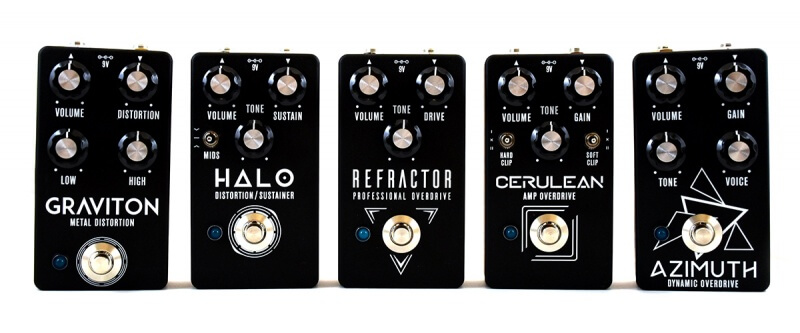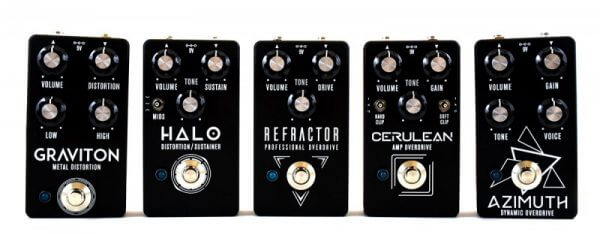 Win one of the new kits by following @aionfx on social media!
The drawing is now closed. Winners will be chosen and announced soon!
Back in August I launched the Refractor kit. In a few days, I'll be launching five more, based on the Stratus (Tube Screamer), Cerulean (Bluesbreaker), Graviton (HM-2), Halo (Big Muff), and Azimuth (Zendrive).
In celebration of this, I'm going to be giving away free kits to three different people who follow @aionfx on Facebook, Twitter or Instagram.
How to enter
If you haven't already, follow @aionfx on Twitter (https://twitter.com/aionfx), Instagram (https://www.instagram.com/aionfx), and/or Facebook (https://www.facebook.com/aionfx).
Fill out the form and indicate your username or display name for each of the platforms that you have followed on. You can have up to three entries by following @aionfx on all three platforms. The deadline for this is Monday, November 19 at midnight CST (6:00 AM UTC November 20).
One winner will be randomly drawn from each social platform (one Facebook follower, one Twitter follower and one Instagram follower) on Tuesday, November 20.
If chosen, we will first verify that you are a follower, and if so, you'll be contacted to choose any kit of your choice from six that are going to be available.
Details
Winners will be chosen from the form submissions, not from the list of followers, so entry in the drawing is not automatic. This is because there are many followers on each of the platforms that are not real people, and also because I don't want to try chasing down someone who followed me several years ago and may no longer be active.
You can have up to three entries for the drawing, but you can only win once, so if by chance your name is chosen a second time, another drawing will take place.
No purchase necessary. Drawing is valid worldwide except where prohibited by law.
Winners will be contacted on Tuesday, November 20 and the kits will ship out the following week.