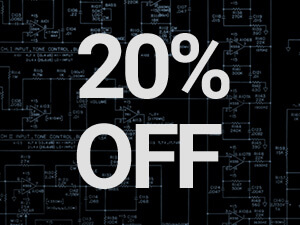 Independence Day Sale: 20% off all PCBs July 4-9, 2017
Okay, so the Independence Day thing is a bit of a coincidence—mainly it's a "sorry the Blueshift took so long" sale. But to celebrate the launch of the Blueshift Chorus, I'm giving 20% off all PCBs through July 9 (excluding bypass boards). The discount is automatic, so no coupon code is necessary.
For those of you who have been waiting several months to place an order as I kept telling you over and over again that the Blueshift was probably only 6 weeks away… hopefully this helps out a bit!