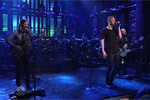 Aion Compressor on Saturday Night Live with Imagine Dragons
I gave an overview awhile ago of the custom Centaur pedal I built for Wayne Sermon from Imagine Dragons. Not too long after I built that pedal, he wanted to add a compressor to his board and so he ended up with one of mine. I originally thought it was only going to be on his B-rig for smaller shows, but apparently the Grammy Awards and Saturday Night Live count as small. Here's a shot from "Radioactive" on last night's SNL: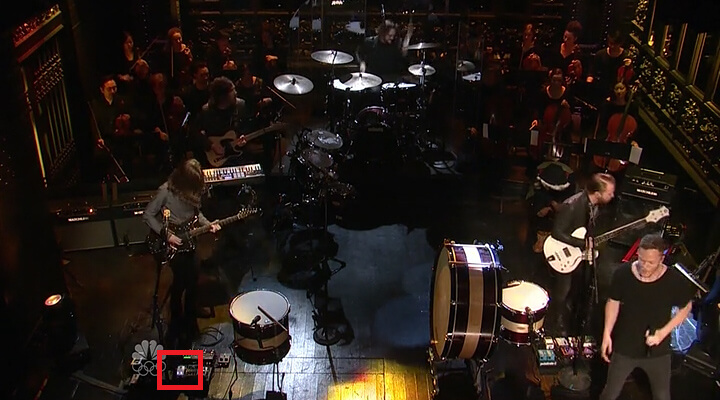 The cameras didn't ever get too close to the board, but the knobs light up so it's pretty easy to catch. He had it on the whole time for both songs. The videos are embedded below.
Here's a picture of his pedalboard that their guitar tech sent me:
The compressor is on the top row and the Centaur is the gray one on the bottom. I know he played the same rig at the Grammy Awards last week, so my pedals were onstage there too, but there was too much smoke on the stage to get a good view of the pedalboard. It's a pretty surreal feeling, to be honest, but it's very fulfilling to see my stuff being used like this.
Here are the videos of their two performances.
(By the way, Wayne's guitar was made by a company here in Des Moines called Bilt Guitars. They're great guys and make a killer product.)