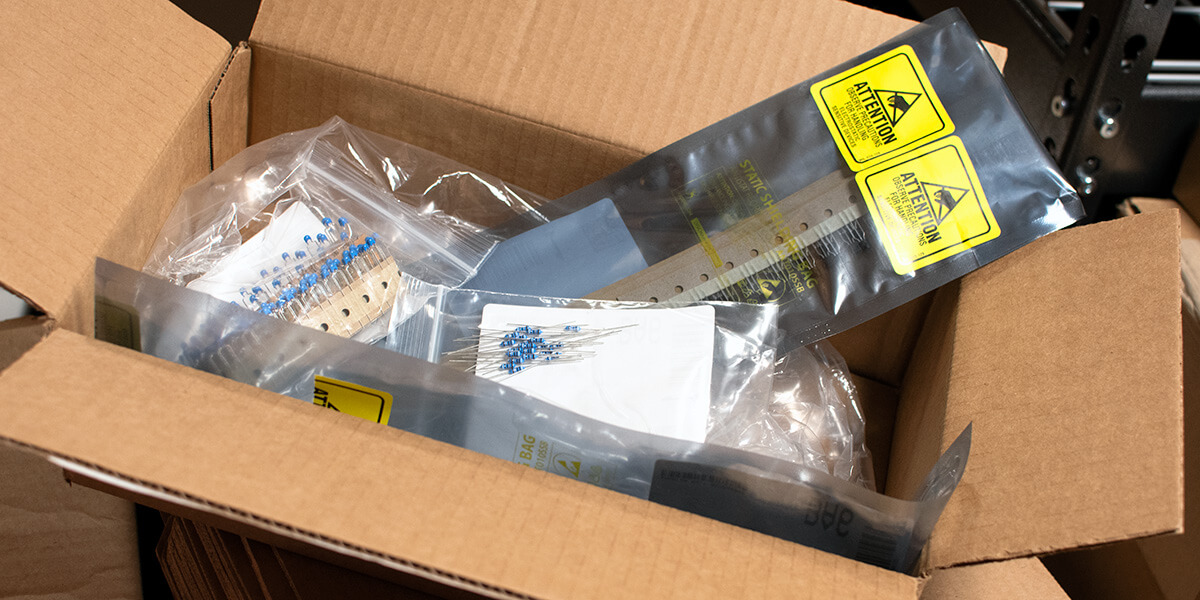 Component Suppliers for DIY Pedals
This is a list of the major parts suppliers that you'll want to know about, along with a short review of each of them based on experience and the experience of others.

Website: https://smallbear-electronics.mybigcommerce.com
Small Bear was the first parts store geared specifically toward DIY audio, and they're still the best. Steve Daniels, the owner, retired in 2021. He sold the business to synthCube and the inventory was moved to their facility in Massachusetts. However, the website and product line have remained the same and the service is even better than before.
What do they do best?
You won't find a better selection of potentiometers, knobs, obsolete semiconductors, or parts for repairing vintage pedals. There are a lot of items that you can only find at SBE. Their inventory is incredibly deep and has everything you could want for pedalbuilding. They also have incredibly high standards for quality. You may be able to find some components for cheaper by shopping around, but you know you're never taking a risk when you order from Small Bear.
What are the downsides?
Shipping can be a little expensive, and their international shipping options are often cost-prohibitive. They sometimes take a few days to ship depending on how backed up they are, so this isn't the place to go if you only want a couple of parts quickly.

Website: https://lovemyswitches.com/
Lawrence & Rebecca are based out of Portland and they specialize in hardware, with a particularly focus on enclosures, switches and knobs.
What do they do best?
Amazing prices, and the fastest shipping in the industry. They'll usually have it in the mail within a few hours after you order.
What are the downsides?
Their focus is hardware, so it's not a one-stop shop for electronic components and you'll need to find most circuit components elsewhere (resistors, capacitors, active components, etc.).
Website: https://stompboxparts.com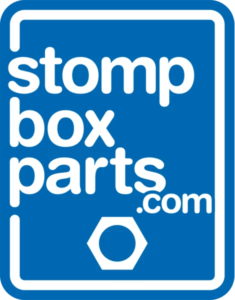 Stompbox Parts is the retail division of Cusack Music, a pedal manufacturer who also does contract manufacturing work for other companies. Cusack purchased the inventory of Mammoth Electronics when they went under in 2019 and initially started Stompbox Parts as a retail outlet for that inventory, but they quickly expanded the catalog and they have a selection that rivals any of the others.
What do they do best?
They're very inviting to the DIY community, with some great primers on pedalbuilding, and they have a very active social media presence that frequently highlights builders and PCB suppliers.
What are the downsides?
None to speak of. They're a relative newcomer to the field.
Website: https://www.taydaelectronics.com
Tayda is located in Thailand. They were originally just a general components store, but the DIY pedal scene took notice of their insanely low prices and started spreading the word. They've begun to cater to requests and have begun stocking a lot of pedal-related components including 3PDT switches and germanium diodes.
What do they do best?
Rock-bottom shipping prices and wide selection of parts. Many components are far cheaper than you'll find elsewhere (for instance, tantalum capacitors, potentiometers and a number of transistors). While they're headquartered in Thailand, they ship from the US, so you'll still usually get your order within ten days. They have pretty good prices on DHL options if you want to bypass USPS and have it within a few days.
Their standard first-class shipping prices are the lowest we've seen anywhere, though it does add up quickly if you order enclosures or other large parts.
What are the downsides?
Some of their parts suffer in quality, particularly the hardware. Their ¼" jacks and toggle switches are flimsy and we would not recommend using them in a production build, though their 3PDTs and soft-touch momentary switches are great. Some of the semiconductors whose prices seem too good to be true are in fact fake (J201 has been confirmed). However, they are continually changing their sources and suppliers, so what may be poor quality today could be excellent quality next month. If you're thinking of investing in a large quantity of something from them, just make sure to order a couple of them ahead of time to evaluate. Then place the large order as soon as possible to ensure they haven't changed suppliers.
Website: https://www.mouser.com

Mouser has been around over fifty years and is a staple in the electronics component business.
What do they do best?
Tons and tons and tons of parts, and everything is extremely high quality. They also have a fantastic search filter, so it's not hard to find what you need. Prices are generally good, especially if you buy in bulk, but not always the best if you just need one or two of something. All Aion FX projects starting in 2018 include a parts spreadsheet that is keyed to Mouser's inventory for easy part ordering.
What are the downsides?
Mouser's primary customer base is large electronics manufacturers, so they don't really care too much about the hobby pedalbuilder who may only spend a couple hundred bucks a year, and their selection reflects that. They don't stock anything that is obsolete. However, we buy a large percentage of our kit components from them, and it's the only place on this list that you can find SMD parts if you are interested in experimenting with that. (Tayda Electronics sells a wide assortment of SMD parts, but they're 0805 package size which is too small for most people to solder by hand. Mouser sells a variety of 1206-size packages which is a lot easier to work with.)
Website: https://www.ebay.com

It may seem odd to include it here, but there are a few parts that we get exclusively from eBay so we wanted to cover it. It's hard to speak in anything more than very general terms, though, since eBay is comprised of hundreds of thousands of sellers and your actual buying experience depends on them rather than eBay itself.
What do they do best?
eBay has created a ton of incentive for the "Buy it Now, Free Shipping" listing style, so you see those more often than auctions these days. And prices are usually very reasonable. If there's a single part you need, and you don't have enough else that you can justify paying shipping prices from SBE or Mouser, check eBay. More often than not you can find what you need. Filter by your country if you need it quickly. Also, eBay and PayPal have very strong seller protection, so if you do get burned then you can usually get your money back without much hassle.
What are the downsides?
There are a lot of fake parts coming out of Asia, especially if you're looking for obsolete ICs and transistors. Make sure to check the seller's reviews if you're in doubt.
All of these suppliers are based in the United States and we reviewed them from a US-centric perspective. There are a number of great European distributors as well. We haven't used any of them before, but here are a couple we see mentioned frequently:
Banzai Music – https://www.banzaimusic.com
Das Musikding – http://www.musikding.de
Rapid Online – http://www.rapidonline.com